What's it really like to live in a tiny house?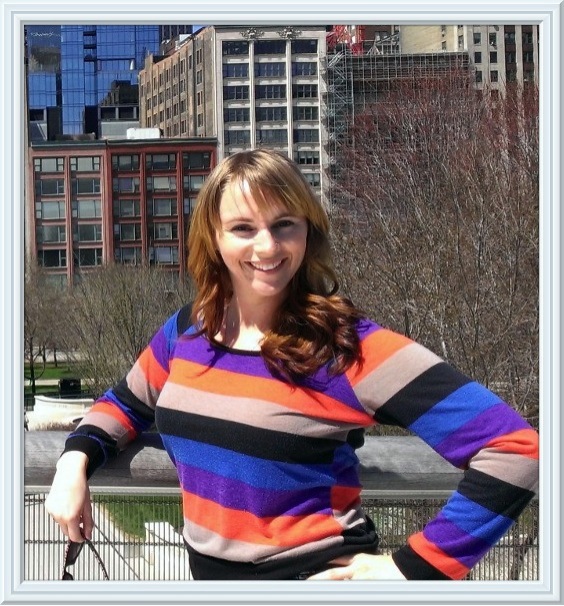 Meet Victoria, an authentic, brave, and ambitious young woman who has always strived to live life by her own rules: work hard and have lots of fun. Traveling to foreign countries, exploring holistic practices,and learning to cook Paleo are but a few of the things she's explored. But living a whole-listic lifestyle and keeping up with the "American Dream" was draining her.
Working long hours and earning entry level paychecks were limiting Vicky's desire for discovery and travel. After earning a degree in Public Relations from Texas Tech University, Vicky found herself burdened with student loans and working for a small news station. Although she says it was a great learning and professional experience, she realized the news world wasn't for her. She returned to Texas to try and create her ideal life. With a car payment and a monthly rent of $750 plus utilities, Vicky was once again working to pay the bills and once again her time and funds were limited.
She began hearing about Tiny Houses. At the age of 28, Vicky wanted to invest her money more wisely and buy some property instead of paying rent every month. She wanted to downsize her monthly bills and make a dent in her student loans. She decided to purchase an RV (Recreational Vehicle). She gave notice on her 2 bedroom house and sold practically everything she owned on Craigslist. In March of 2012 she took out a loan and purchased a 2006 FEMA trailer for $9,000. Her monthly payment was $268/month. (In just over 2 years she completely paid it off). Vicky lives in the center of Houston, TX now. Her monthly RV parking spot is $295/month. Her RV is 100% electric, with wifi and cable. Her electric bill is anywhere between $50-$100/month (depending on the Texas heat). Her RV measures 32 feet long by 8 feet wide.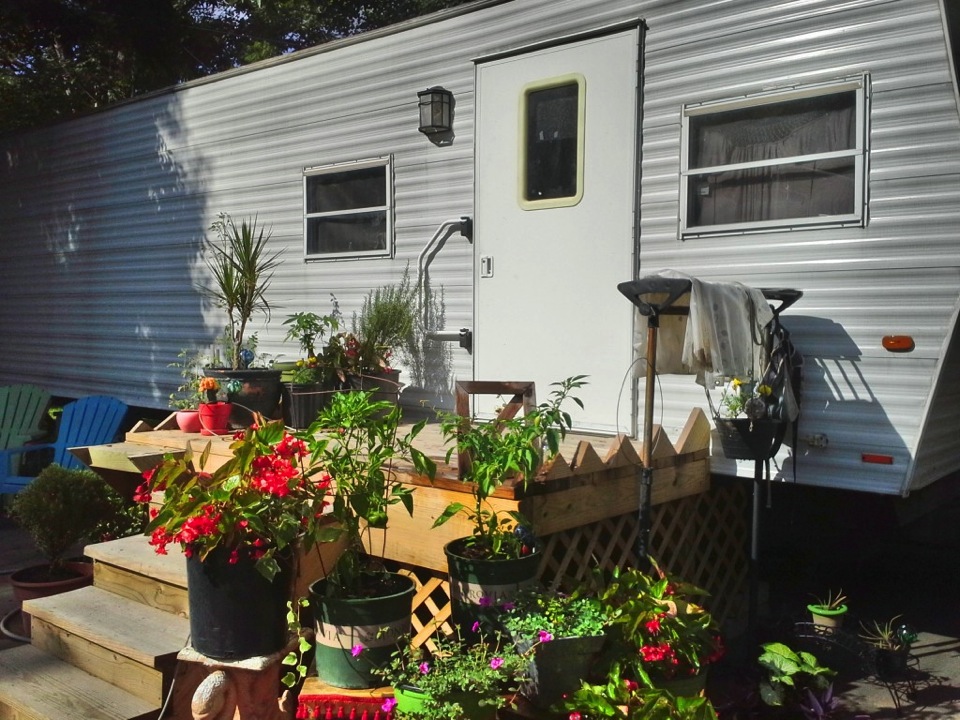 Vicky, tell us why you decided to purchase and live in an RV:
I was looking for an adventure.

I want to be able to travel and/or move if I want to.

To save money on bills and pay off my debts.

To have something I own instead of paying rent every month.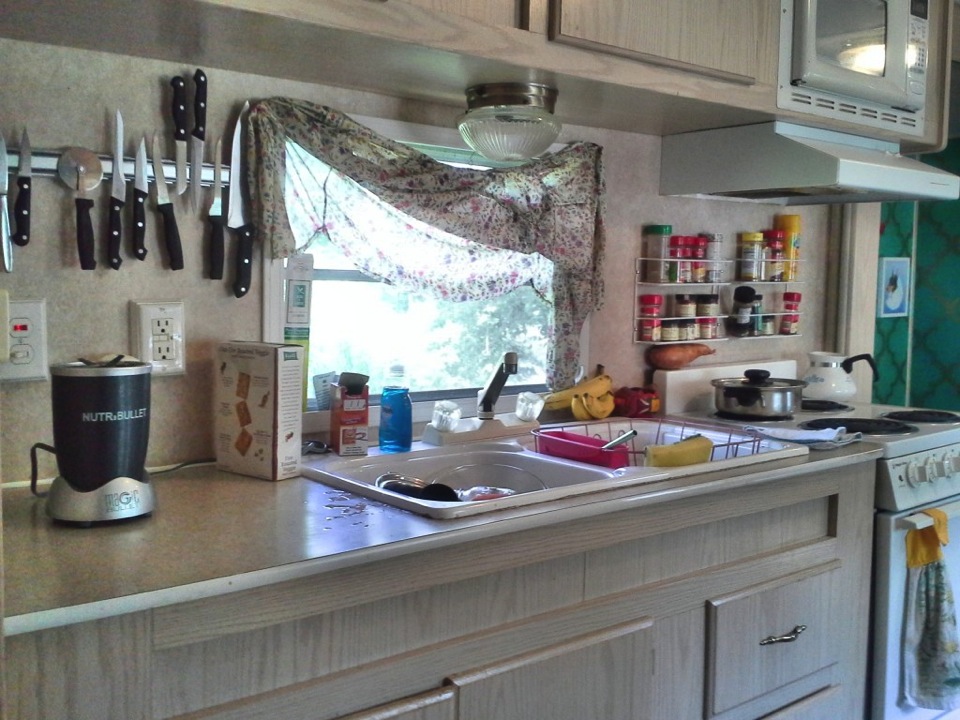 What are some of the CHALLENGES of living in an RV/Tiny Home?
Learning how to do my own electrical/plumbing work.

Taking full responsibility of my property because I am now the owner.

Sometimes I get negative judgement from people when I tell them I live in an RV. It conjures up a lot of stereotypes such as people that live in RVs are "trash", poor, or forced to rather than choosing to.

Storms can be scarier because you can hear the thunder and feel the wind so much more than in a solid house.

The toilet is next to my bed so it can be awkward if you have to go (and your lover is laying in bed!)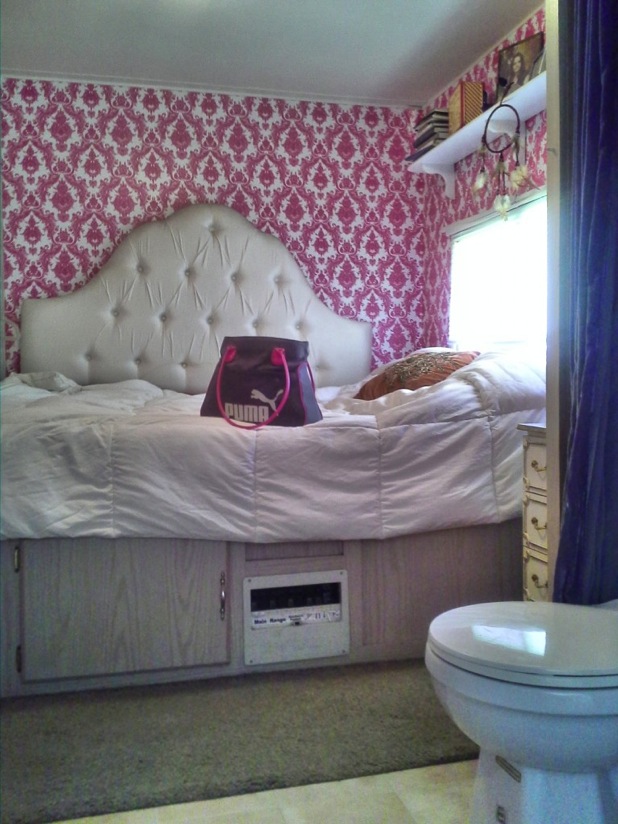 Tell us some of the ADVANTAGES of living in an RV or Mobile Home?
More FREEDOM. I can pick up and move at anytime.

Less bills!

More money to spend/save as I see fit.

I own it.

I can travel and run my business from anywhere. (Vicky owns her own business as a Legal Mitigator Specialist- a very interesting occupation. More on that in a future blog post to come. Stay tuned.)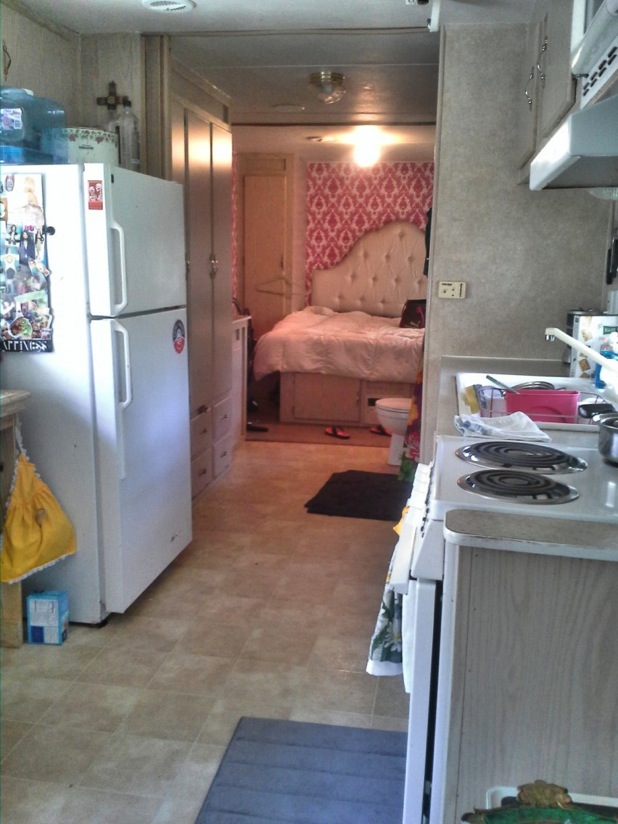 Anything you miss?
I miss having a separate bathroom and a bigger tub.

More closet space. I purge 2-3 times a year. I have a tendency to collect things. And I still enjoy shopping! (In the picture above, you can see the slim door to the left of the bed. That's the closet. And below the bed are cabinets for more storage).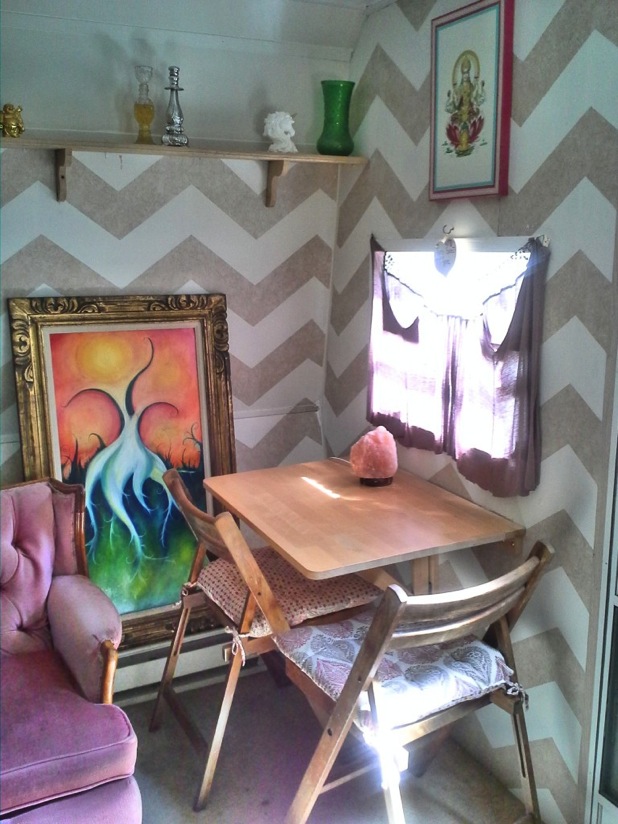 Any advice for people thinking of living in an RV or Tiny House?
Do it. But find the right RV for you. If you're only planning on doing it for the short term, don't spend more than $10K.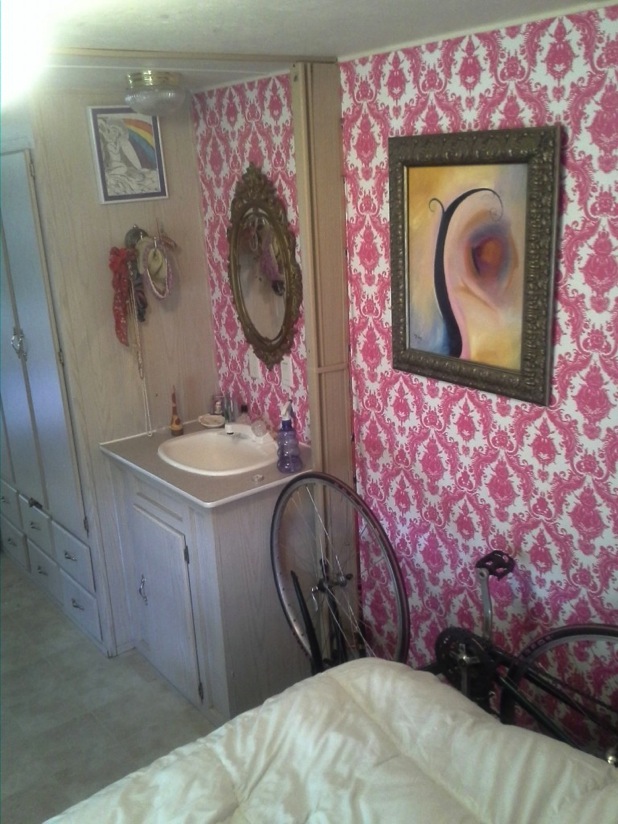 What Vicky says about RV LIFE:
I think my RV is big and comfortable enough for me. I've gotten to know a lot of my neighbors in RV parks much better than neighbors I've had living in houses or apartments. I guess it's because we share that common bond of being full-time RVers. We all take care of each other. We have more conversations. We water each other's plants. Living in an RV, I've met people from all over the country. Mostly it's people 50 years and older who want to live simpler lives and want the freedom to travel. I think younger people still measure success by material things like having nice cars, a cool apartment, trendy clothes, instead of how personally happy we are in life. But there are plenty of young people living in RV's by choice too, mostly young couples or small families. This RV park where I live can house RV's and Trailers (mobile homes) which are larger than RVs, so the size of my lot is quite large, 800 sq/ft. I have two parking spaces and there is a lot of green space in between my lot and the next one.The RV park is safe and nice, not sketchy at all. Plus I know if anything were to happen, I can scream and have several people come running to check on me!
What are your plans for the future?
I plan to live in my RV till I'm 35 then I will build my own Tiny Home.