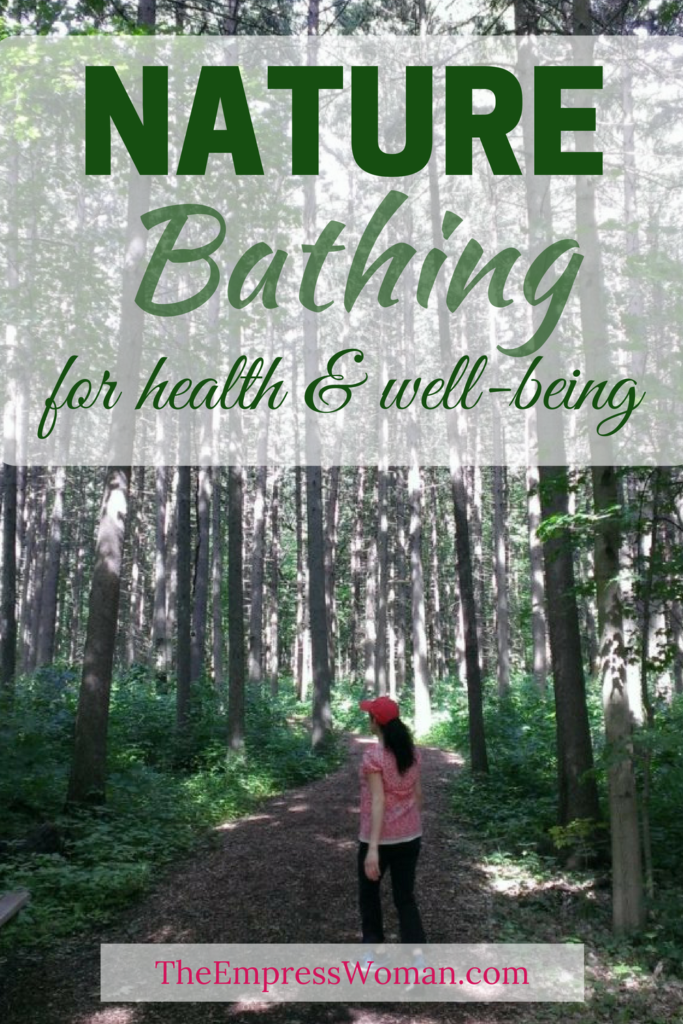 One of my all time favorite things to do is go for walks in nature. The trees, the birds, the plants, the breeze – all help me relax, clear my mind and put me in a better mood. I often go Nature Bathing to snap out of a funk, get my body moving or when I have something on my mind I need to unravel.
Just recently I find out that my favorite hobby of walking in nature, has another name, Shinrin-yoku, a Japanese term meaning "walking in a forest" or "forest bathing" (or as I like to call it "nature bathing"). Shinrin-yoku was first realized in 1982 by the Forest Agency of Japan. Since then, a lot of research has been done on the many benefits of spending time in nature. The findings are incredible.
First of all, what is Nature Bathing, aka Forest Bathing, aka Shinrin-yoku?
Nature Bathing is basically going to a forest, a park or a place where there is nature and "soaking it in" – taking in the sights, smells, sounds and textures – all of which ignite the body's natural healing reaction. Research shows that part of the healing effects are caused by inhaling the woods essential oils, similar to a natural aromatherapy. (According to Wikipedia, A nature bathing trip "involves visiting a forest for relaxation and recreation while breathing in volatile substances, called phytoncides (wood essential oils), which are antimicrobial volatile organic compounds derived from trees, such as a-pinene and limonene.") Studies show that one can "soak in" the benefits by walking but sitting in nature for at least 20 minutes also has a positive effect on the body.
Benefits Include:
a boosted immune system

increase in cancer-battling proteins

significant decrease in blood pressure

reduced heart rate and stress hormones
psychological benefits for nature bathers:
positive feelings and a decrease in negative feelings

reduced anxiety, depression, anger, fatigue and feelings of emotional confusion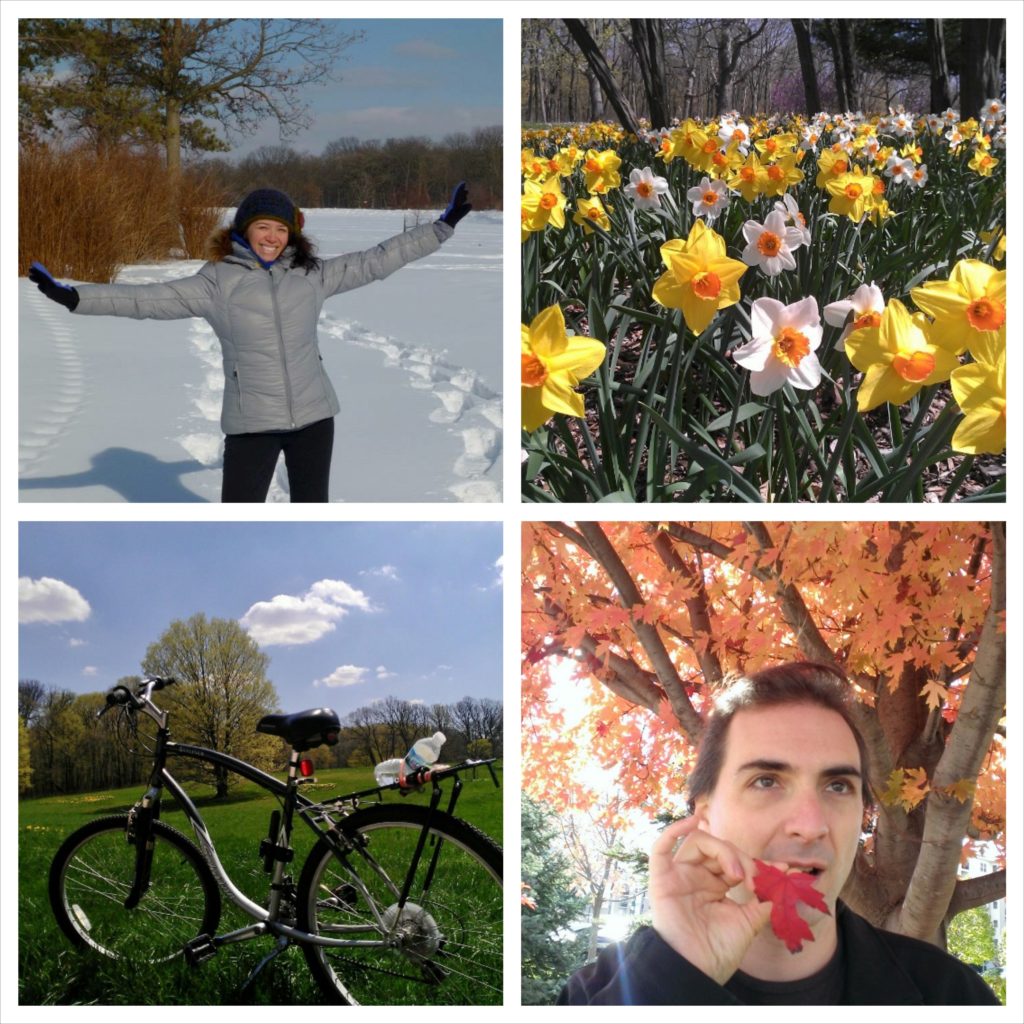 Nature Bathing at the Morton Arboretum in Lisle, IL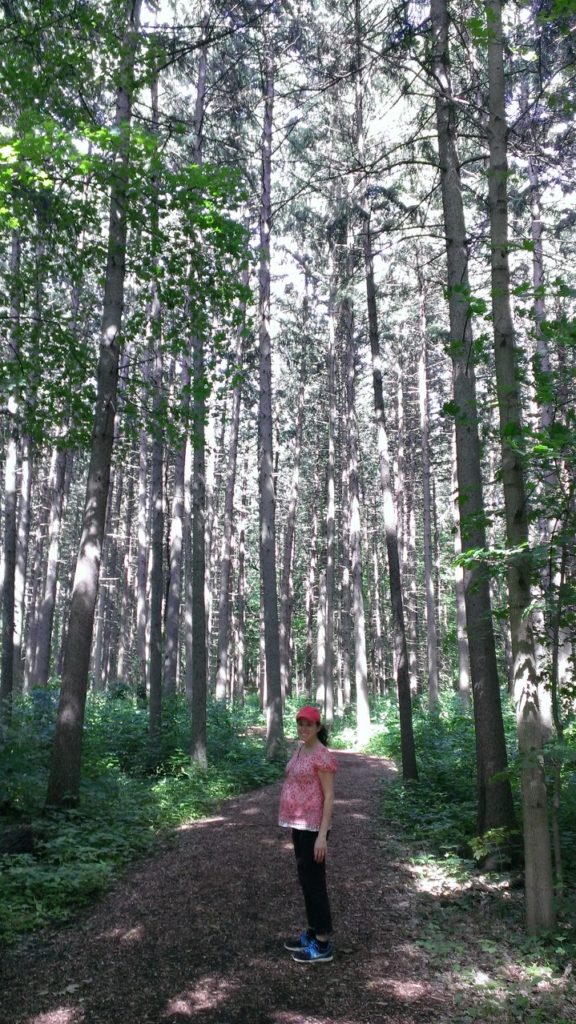 Here I am Nature Bathing at 7 months pregnant at the Morton Arboretum in Lisle, IL, one of my favorite parks EVER! It's beautiful every day of the year. I love seeing nature change with the seasons. It reminds me everything changes and everything is perfect in the right now.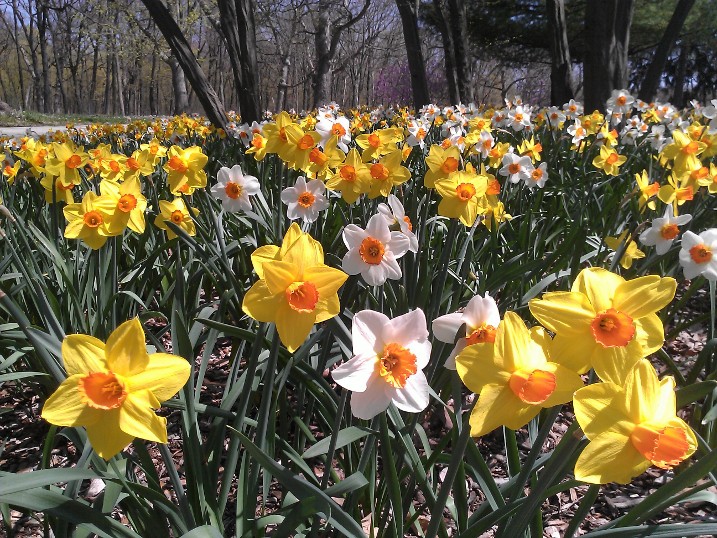 Shinrin-yoku is catching on and becoming an international movement with people forming groups and Meetups to partake in the Nature Bathing benefits together. To learn more, visit http://www.shinrin-yoku.org/
NATURE BATHING:  It's healthy and it's FREE!
Did you like this article? Sign up for our mailing list and get the latest stories straight to your inbox!
[ct_button url="http://eepurl.com/bZapT1″ color="#FFFFFF" background="#4545a" gradient="#444444″ position="none" icon="" target="" rel=""]Sign Up Here[/ct_button]