Lately, I've been spending a lot of time in nature.
The reason I started was because I was feeling kind of off, and my friend suggested I take a walk in nature.
At first, I was like "Yeah, yeah."
But thinking about it further, I remembered that during a turning point in my life, when things were pretty difficult, leading up to my turning point, I spent a lot of time taking long walks and listening to Abraham Hicks on YouTube. I remember I used to really enjoy the feeling of those walks.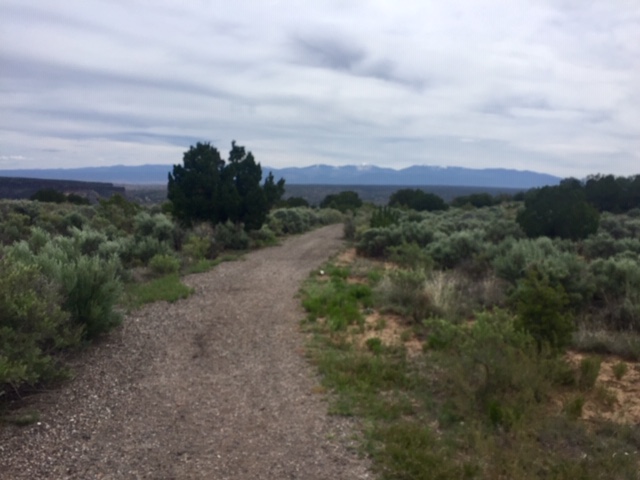 So recently I decided to take a walk.
Near me is a big canyon and a park called Overlook Park that has the most spectacular views.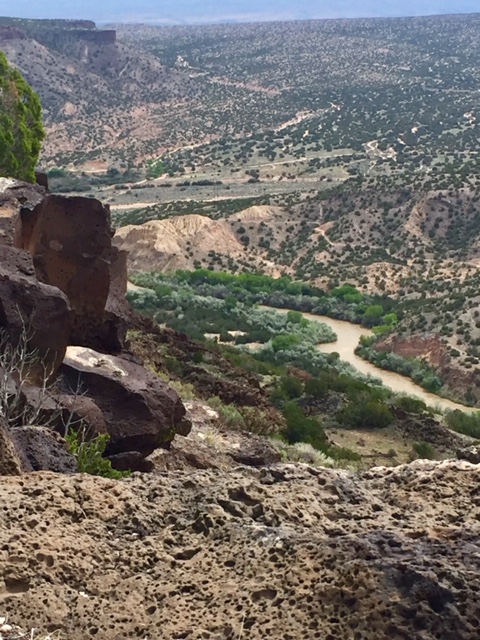 Yes, that's the Rio Grande!

All along the walk, the flowers are in full bloom; gorgeous irises in vibrant, white, and royal purple. The smells are intoxicating. The succulents are a tender and fresh spring green.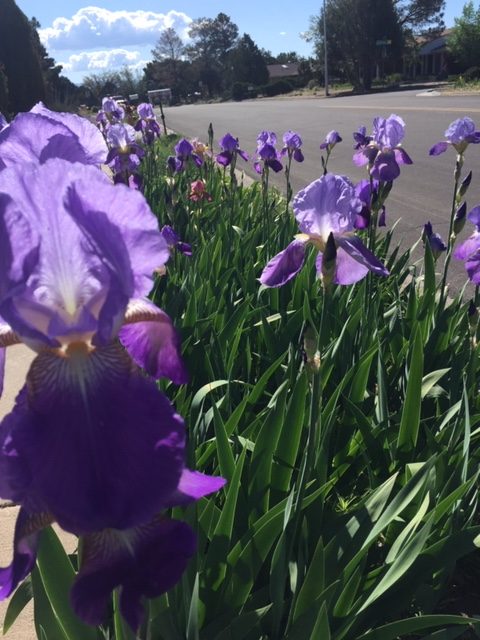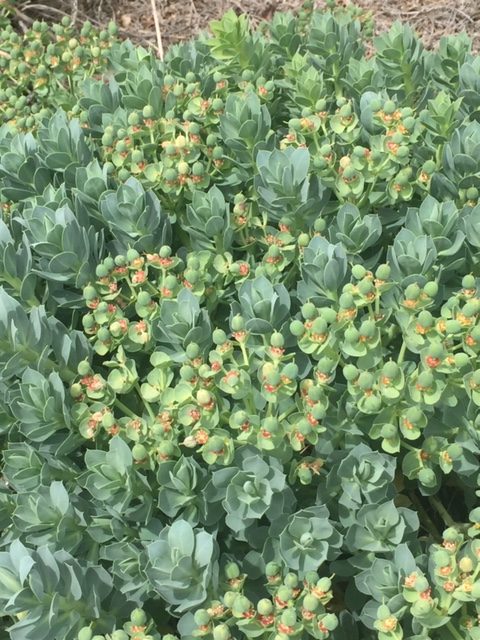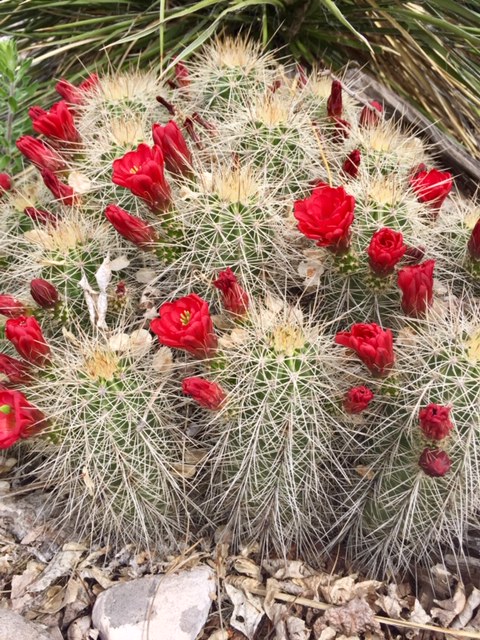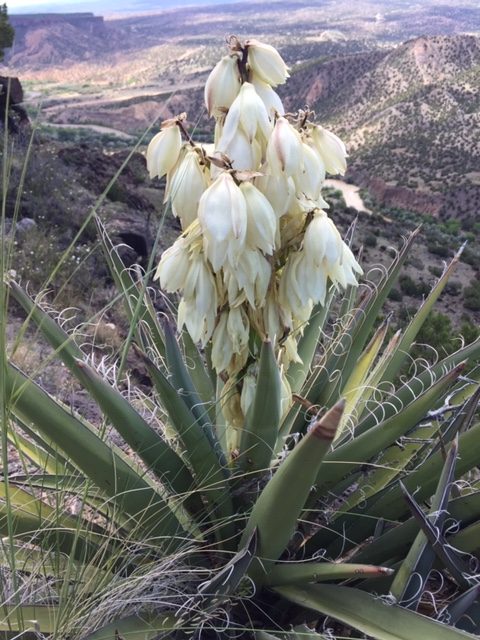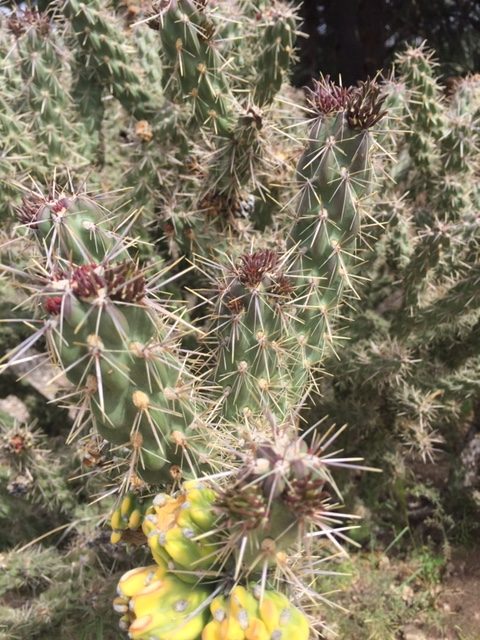 After standing at the overlook and soaking it all in for a while, I start to walk back, but not before first stopping and walking a bit in the park which is basically two benches decently far apart where you get front row center seats to spectacular views of the canyon from different viewpoints.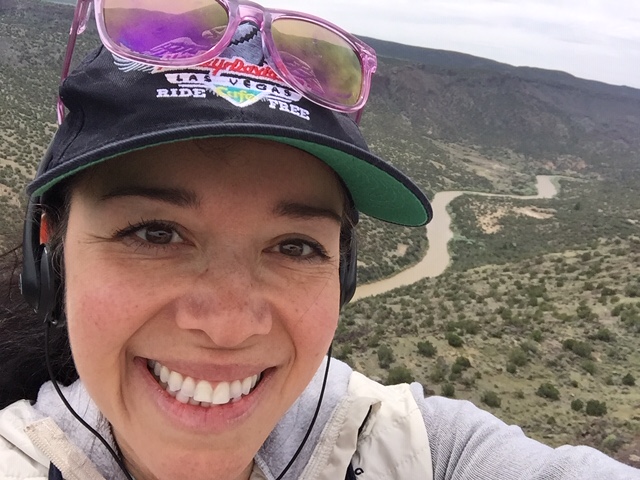 The vegetation is tough, tough, but beautiful. Some of the plants have more feminine energy, others are more masculine in energy. The cholla plant, what a fierce thing. It has the energy of an Indian Warrior. I find them very intriguing. But there is this one cholla plant in particular on my walk that is literally growing out of a tiny slit between some big, tough rocks. I say hi to it and sit near it. I like hanging out with it and it lets me.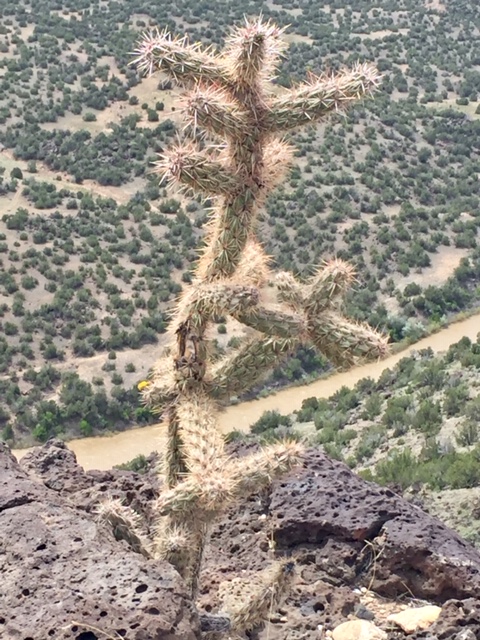 Sitting here, I get to see the crows and ravens flying by, checking me out before flying on and suddenly catching a gust of wind under their wings and riding it blissfully up into the sky, swirling out and having a grand old time.

Eventually, I head back. I reach my car and am feeling nice. I want to do this again.
The next day, I can't think of anything I'd rather do than see and smell those flowers again, soak in the canyon and visit with my friend, the Cholla plant.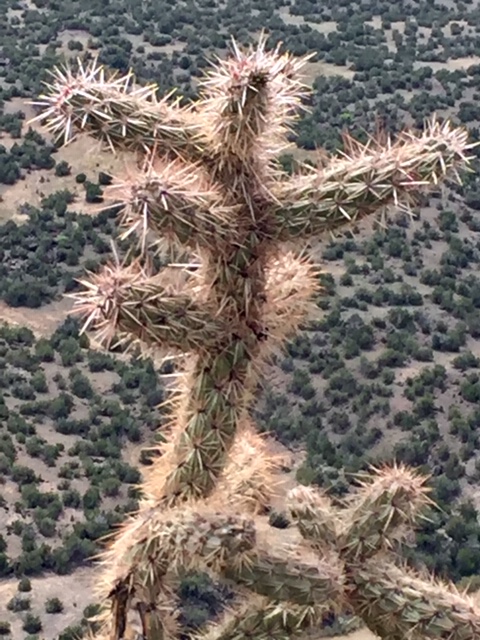 I've been enjoying my time immensely and feel like I'm getting my exercise in too. (Always a plus.) I am so overwhelmed in a good way by these plants and flowers that in a moment of meditation, I get a download. A download is a juicy idea or thought that pops in your head. I guess I had been spending so much time meeting and hanging out with the plants, that they were able to impart something to me: the message was that the plants are doing their part to assist the evolution of the planet and that when we spend time in nature, the plant's energies are very healing for us, healing our physical body, stimulating/exercising/dusting off our mental energy, and raising our emotional state, to bring about overall healing, wellness, and vitality.
So basically, "Happy, healthy people, equal a better world."
Take time out and go for a walk. Even walking in a tree-lined neighborhood will get that magic medicine flowing.
Let me know if you go for walks and if you receive any downloads in the comments below!