Do you need to bring a side dish to a get-together? No matter what time of year, one of the easiest things to make that will always be well-received is GUACAMOLE.
Loved by all, this Guacamole recipe is so easy to make. It's healthy, can be made 100% organic, it's vegan and gluten-free.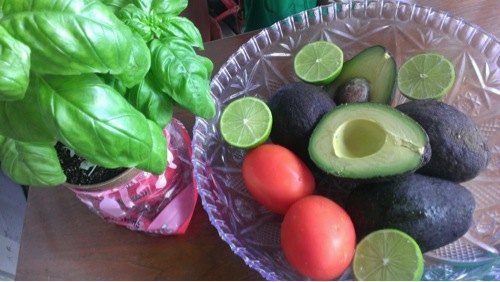 Whenever I bring this Guacamole to a party, everyone loves it and asks for the secret. Ah! There is a secret ingredient! But not anymore – the secret is out. This recipe is too easy and too delicious not to share. (You have to keep reading to find out the secret.) Enjoy!
Serving Size:
Makes a large bowl for 8-10 people. Cut the recipe in half for fewer people.
Ingredients:
5       Avocados (Ripe – soft but firm, not mushy)
2       Plum Tomatoes (not rock hard but firm)
2       Limes
20     Basil Leaves (Fresh) 
Salt to Taste
Here is a quick video with an easy way to cut avocados. Save the avocado pits and set to the side.
Core out the tomato stem and insides of the tomato (pits and liquid – as shown on the tomato half on the right).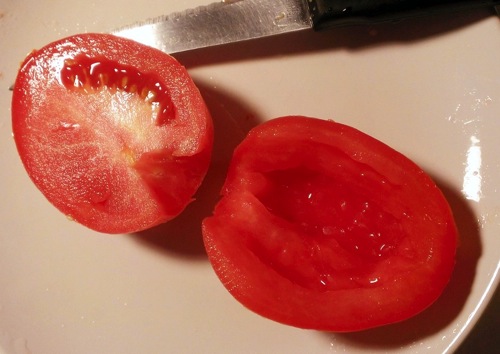 Flip tomatoes over and slice them.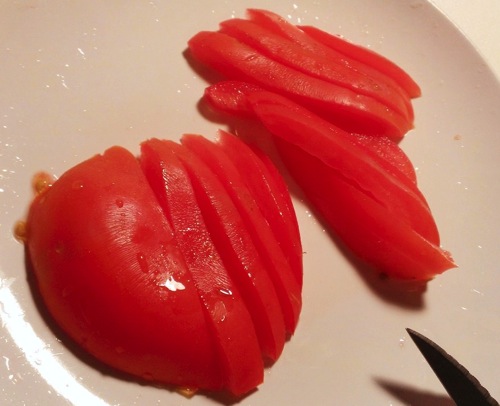 Then dice them.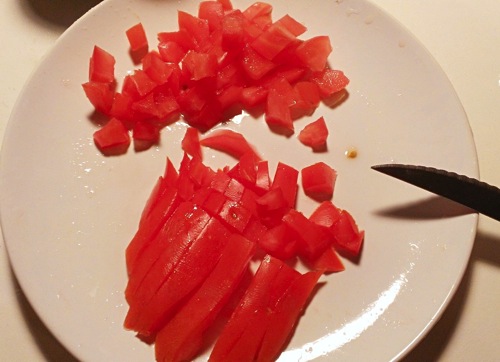 Mix the tomatoes and avocados and start mashing together.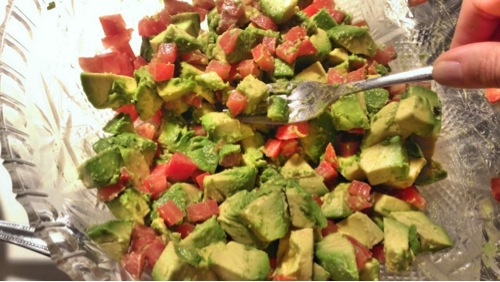 Take 20 basil leaves,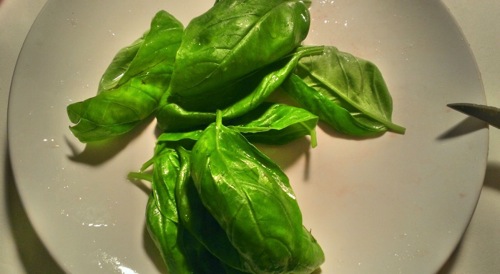 slice them… (tip: roll the leaves together, then slice them…)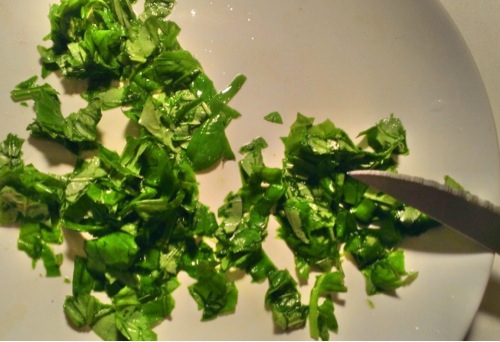 then dice them.
Mix the basil in with the avocados and tomatoes. Now squeeze in the juice of two limes. Add salt to your taste and mix and mash together. Keep mixing and mashing for a creamy consistency, or less mashing for a chunkier version. How you like it best.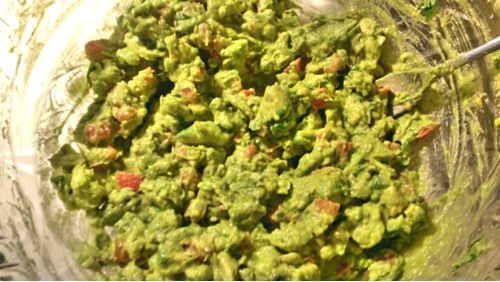 Transfer your mixture to a clean serving bowl before serving.
Tip: If you're going to travel with your Guacamole, add the avocado pits to the guacamole. This helps keep the guacamole fresh and from turning brown.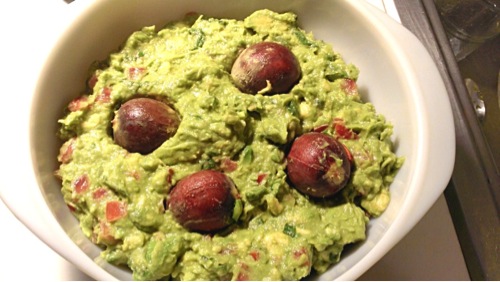 Present in a cute serving tray! (This is my favorite serving bowl. I got it at a thrift store in Seattle years ago.)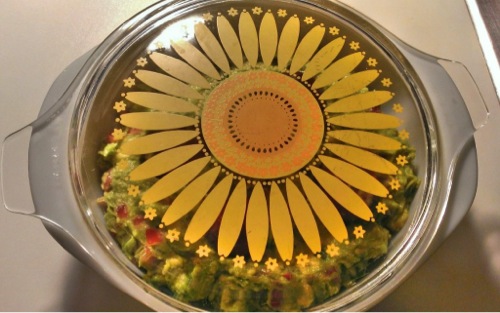 Remove pits before serving. Enjoy with good company.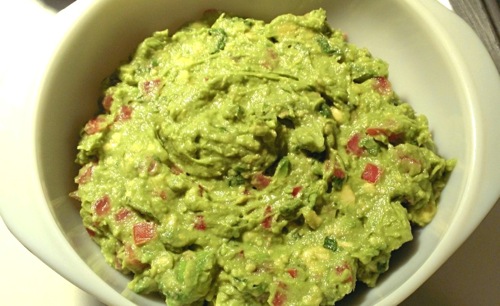 PS The secret ingredient is the BASIL!
I'd love to hear how it turned out for you and what you served it with. Leave a comment below.
PS If you like this recipe, be sure to subscribe to the blog to get the latest articles and recipes right to your inbox!
Pin this recipe to your Pinterest Page and follow me on Pinterest. [social_warfare buttons="Pinterest"]